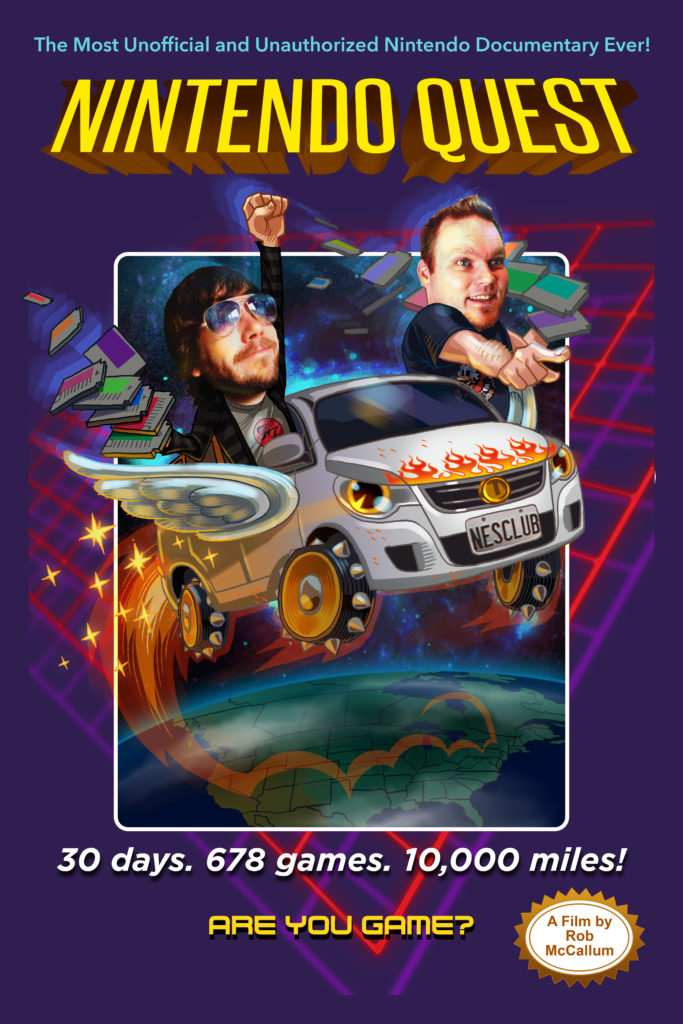 Jay Bartlett and Rob McCallum take a few moments to discuss the 2-Night event for the 5th Anniversary of Nintendo Quest, the most unofficial and unauthorized Nintendo Documentary ever!
To catch the running two-part commentary for Nintendo Quest, check it out on Rob McCallum's YouTube page at  https://bit.ly/33Unkar 
Don't forget to Subscribe to our shows and leave us that 5-Star Review on Apple Podcasts or e-mail us at popculturecosmos@yahoo.com!
Presented by Pop Culture Cosmos, Zero Cool Films, Indie Pods United,  the novel Congratulations, You Suck (available for purchase HERE), and Retro City Games!