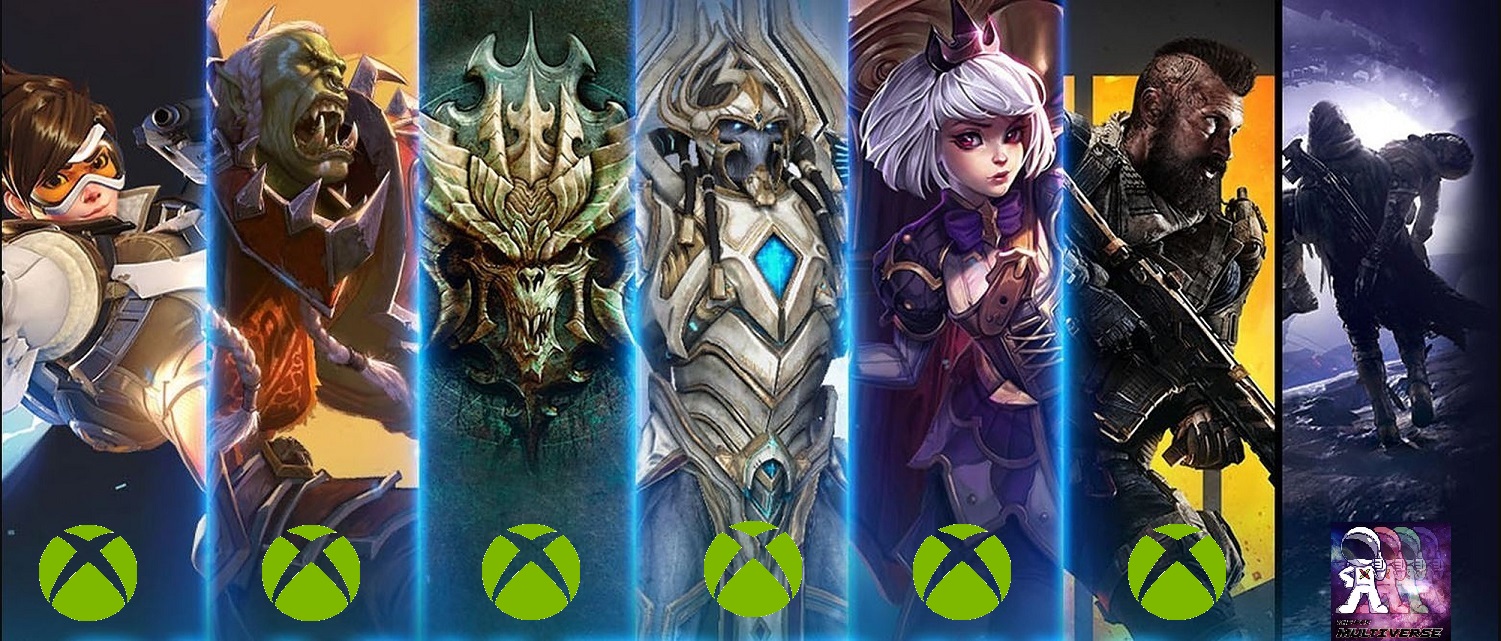 There is much to discuss in the cosmos for pop culture this week as Melinda Barkhouse-Ross returns to talk to Gerald about the HUGE acquisition by Microsoft in its 68.7 billion dollar purchase of Activision-Blizzard. What will this mean for Activision-Blizzard and the gaming industry, will Playstation and Sony respond, what will be the benefits for XBOX Games Pass subscribers, and what hard choices will Playstation fans have to make in the future? The conversation gets tense as "Diablo Superfan" Melinda is none too pleased by the recent developments. Plus TJ Johnson weighs in on the big news as well and looks at what key elements of the deal should not be overlooked. Plus Melinda and Gerald have a couple of episode fours for The Book of Boba Fett and Peacemaker to talk about and Gerald shares some thoughts on which one came out looking better this week (SPOILERS). All this and they comment on the harsh realities of the cost of Netflix going up, Ozark's return for season four, and some initial impressions of the first Moon Knight trailer for the Marvel series coming to Disney+ on March 30. A ton to catch you up to speed with on our latest PCC Multiverse!
For thousands of conversations that matter with thoughtful and amazing people (like us!), you can listen to LIVE or at your convenience, download the Wisdom App today!
Gear up with your favorite Pop Culture Cosmos shirts and gifts in our TeePublic store at https://www.teepublic.com/user/pop-culture-cosmos
Presented by ThriveFantasy, the leader for Daily Fantasy Sports for the NFL, NBA, MLB, PGA, and E-Sports Player Props!
- Use promo code LFB when you sign up today and you will receive an instant deposit match up to $50 on your first deposit of $20 or more! - Download ThriveFantasy on the App Store or Play Store or by visiting their website www.thrivefantasy.com. Sign up and #PropUp today!
Don't forget to Subscribe to our shows and leave us that 5-Star Review with your questions on Apple Podcasts or e-mail us at popculturecosmos@yahoo.com!
And also brought to you by Pop Culture Cosmos, RobMcZob.com, Indie Pods United, Lakers Fast Break, Inside Sports Fantasy Football, the novel Congratulations, You Suck (available for purchase HERE), Vampires and Vitae, and Retro City Games!