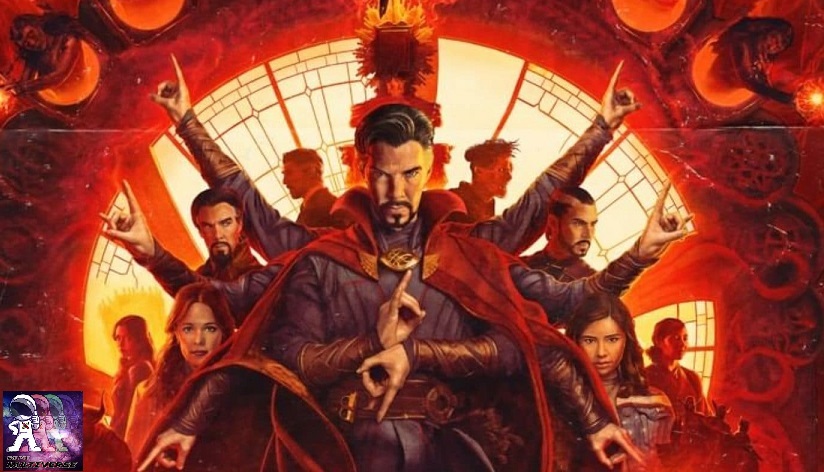 The weekend crew of Melinda Barkhouse-Ross and Gerald Glassford are back as Doctor Strange in the Multiverse of Madness debuts in theaters. How good is it? Gerald has a (no spoilers) review of the film and lets you know where this big release stands as a film worth seeing right away. Plus the crew goes boldly where no podcasters have gone before with their thoughts on the release of the new series Star Trek: Strange New Worlds and if it brings the franchise back to familiar territory. They also have thoughts on season two of Star Trek: Picard, the latest trailers for Star Wars: Kenobi and the Game of Throne prequel House of the Dragon, and Weird: The Al Yankovic Story. All this and filmmaker and producer Erin Brown Thomas stops by to talk about season one of Severance and what she would do if she were in charge of creative for season two. The summer movie season begins officially right here on our latest PCC Multiverse!
For thousands of conversations that matter with thoughtful and amazing people (like us!), you can listen to LIVE or at your convenience, download the Wisdom App today!
Gear up with your favorite Pop Culture Cosmos shirts and gifts in our TeePublic store at https://www.teepublic.com/user/pop-culture-cosmos
Don't forget to Subscribe to our shows and leave us that 5-Star Review with your questions on Apple Podcasts or e-mail us at popculturecosmos@yahoo.com!
Brought to you by Pop Culture Cosmos, RobMcZob.com, Indie Pods United, Lakers Fast Break, Inside Sports Fantasy Football, the novel Congratulations, You Suck (available for purchase HERE), Vampires and Vitae, and Retro City Games!