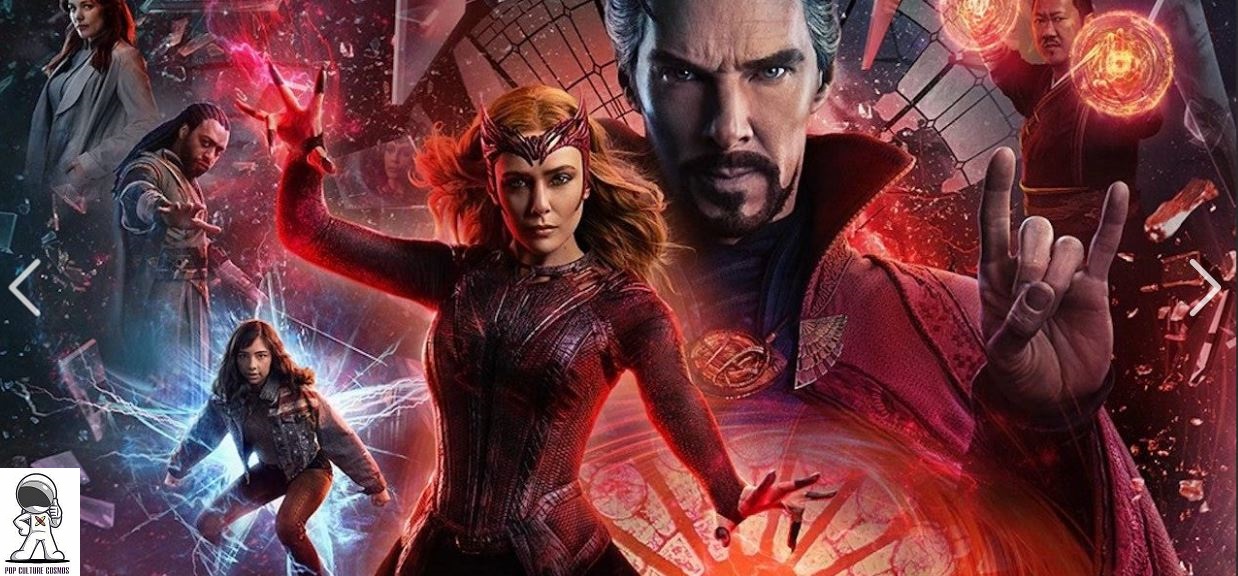 It's a "spoiler-rific" episode as Josh Pederson and Gerald Glassford provide a spoiler-filled review on the big winner at this weekend's box office for Marvel in Doctor Strange in the Multiverse of Madness. What parts of the movie to them made it work and what others had them questioning their own sanity in Sam Raimi's return to the world of superheroes. Plus the guys share even more spoiler-ish thoughts on the final episode and season one of Moon Knight and speculate if the character has a future in the Marvel Cinematic Universe and what that does for the importance of this Disney+ exclusive. But a spoiler-filled update would not be complete without an opinion on episode seven of Paramount+'s Halo as the series takes an inevitable turn the guys feared would eventually happen. All this and Jeff Sloboda from the MCU's Bleeding Edge has also some quick thoughts on Moon Knight and the latest Doctor Strange, the side-scrolling action-adventure Samurai-influenced game Trek to Yomi, and why there's room for concern for the future for Crystal Dynamics after their purchase by the Embracer Group. A "spoilercast" is on tap for this week in the Pop Culture Cosmos!
For thousands of conversations that matter with thoughtful and amazing people (like us!), you can listen to LIVE or at your convenience, download the Wisdom App today!
Gear up with your favorite Pop Culture Cosmos shirts and gifts in our TeePublic store at https://www.teepublic.com/user/pop-culture-cosmos
Don't forget to Subscribe to our shows and leave us that 5-Star Review with your questions on Apple Podcasts or e-mail us at popculturecosmos@yahoo.com!
Brought to you by Pop Culture Cosmos, RobMcZob.com, Indie Pods United, Lakers Fast Break, Inside Sports Fantasy Football, the novel Congratulations, You Suck (available for purchase HERE), Vampires and Vitae, and Retro City Games!