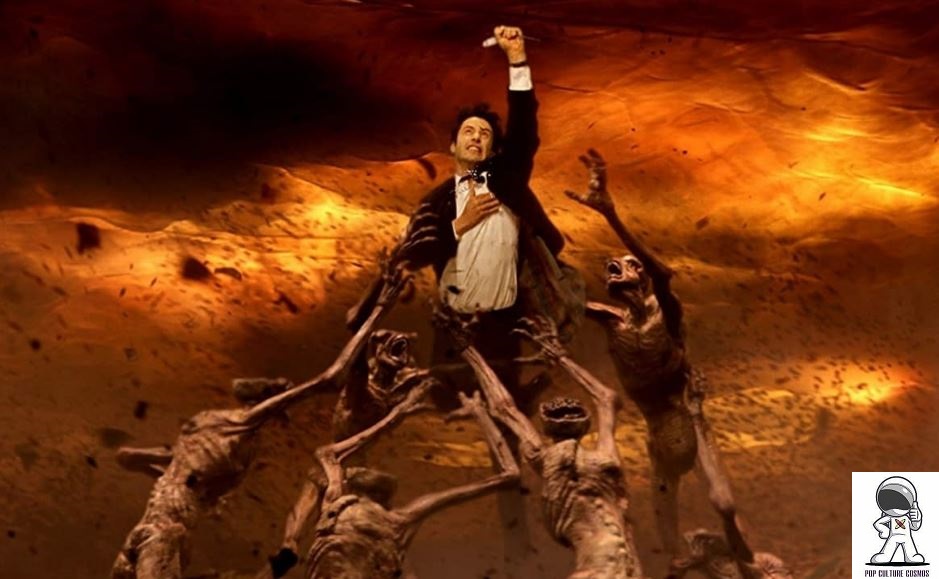 Josh and Gerald are back as they talk about both a Blade Runner 2099 series and a Constantine movie sequel with Keanu Reeves getting greenlit, the standout at the Tokyo Game Show, the US Playstation boss complaining publicly over a potential loss of Call of Duty to XBOX, Lord Of The Rings episode four, the Halo/343 fallout, The Handmaid's tale season 5, Atlanta Season 4, Quantum Leap's revival on NBC, Confess Fletch, and The Woman King rising to #1 at the US box office. All this and Himanish Goel stops by to talk about how Hollywood has cast a greater eye on India's box office and can Bollywood repeat the success of RRR?
Gear up with your favorite Pop Culture Cosmos shirts and gifts in our Pop Culture Cosmos TeePublic store at https://www.teepublic.com/user/pop-cu...
Don't forget to Subscribe to our shows and leave us that 5-Star Review with your questions on Apple Podcasts or e-mail us at popculturecosmos@yahoo.com!
Brought to you by Pop Culture Cosmos, RobMcZob.com, Indie Pods United, Lakers Fast Break, Inside Sports Fantasy Football, the novel Congratulations, You Suck (available for purchase HERE), Vampires and Vitae, The Happy Hoarder, and Retro City Games!